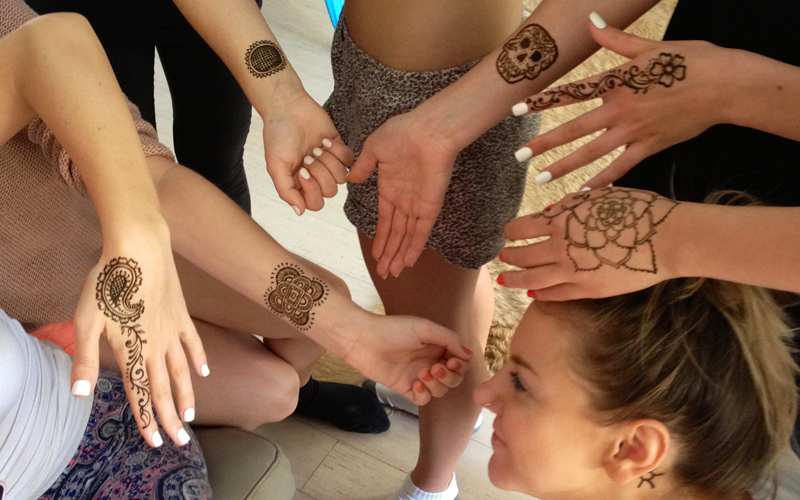 Be it

a-good-excuse-to-get-together-with-friends

or a more significant occasion,
create a memorable event with a henna artist attending your party.
Your party may be small and intimate – a birthday, hens/kitchen tea, blessingway/baby shower, so,
allow 2 hours for a relaxed journey through numerous designs with a personal adornment for each guest.
For a bigger bash: birthdays, anniversaries, themed events 2 – 4 hours is required (depending on numbers), to give each guest a design of their choice.
from $90.00 per hour (excluding travel costs)