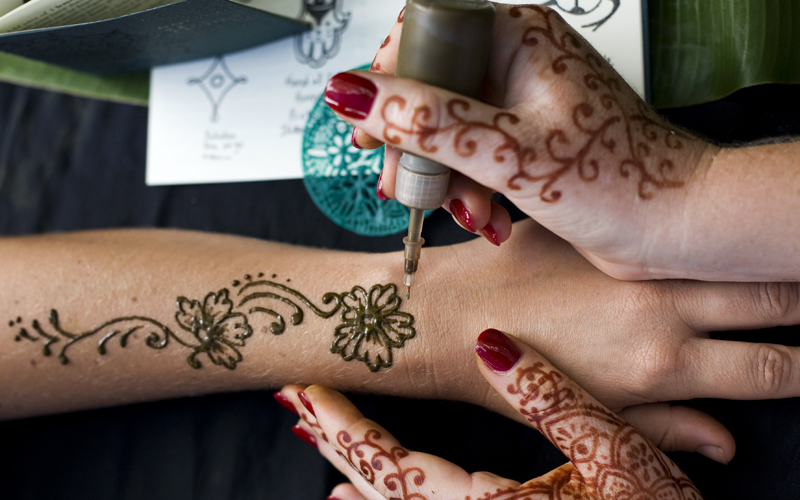 You tell us
What would you like?
To make it easier for all of us I'm letting you send in your workshop interest, what you want to learn, how long you'd like to be there and where.  There's a few options and ideas to choose from, whether it's simply practical application you want, a little more juice and information, or you're a special interest or school group.
Simply Practical (1 hour)
Henna application:hands-on guidance with tackling designs and application techniques.  Tools & henna paste provided. Includes brief take-home notes on history, medicinal & cultural use. $40 (per person) Apply
The Heart of Henna (3 hours)
Discover: history of henna, medicinal use, culture & symbolism. Learn to: hand-mix natural henna paste, application techniques & tips, decipher designs and create your own. Includes:    natural henna paste, mixing bowl & tools, take-home notes, coffee & baklava. $75  (per person) Apply
Special Interest Group
If you'd like to tailor your own henna workshop focusing on specific subjects, choose from our list below.  Order your own combination, with or without the Practical Session. Whole workshop time depends on how many subjects are chosen and the size of a group. Minimum time for practical henna application session is 1 hour. To comfortably cover all subjects on menu, 4hours is best. $100 p.h.  Material cost extra: $10pp.  Larger class sizes (over 20) may require another assistant for practical session. Apply Cultural food catering can also be arranged.