Celebrate with Henna at your home, party or corporate event.
We provide a professional service using our own fresh, hand-mixed paste and designs to suit. Whether a baby shower, blessingway, batmitzvah, birthday party, graduation, hen's night, wedding, girls weekend, corporate event, retail launch, exhibition opening or cultural event, we'd love to come. We have a broad design portfolio that can be tailored to your event. A natural plant paste is specially mixed, all work is delicately hand-drawn, allowing flexibility of design, and care instructions provided to give you the most from your henna / to take home. Relax whilst being adorned and let henna's magic weave around you.
Henna Harem headquarters are located in beautiful Brunswick Heads, in a restored boat shed near the river. Bookings are located here or at your place, by appointment.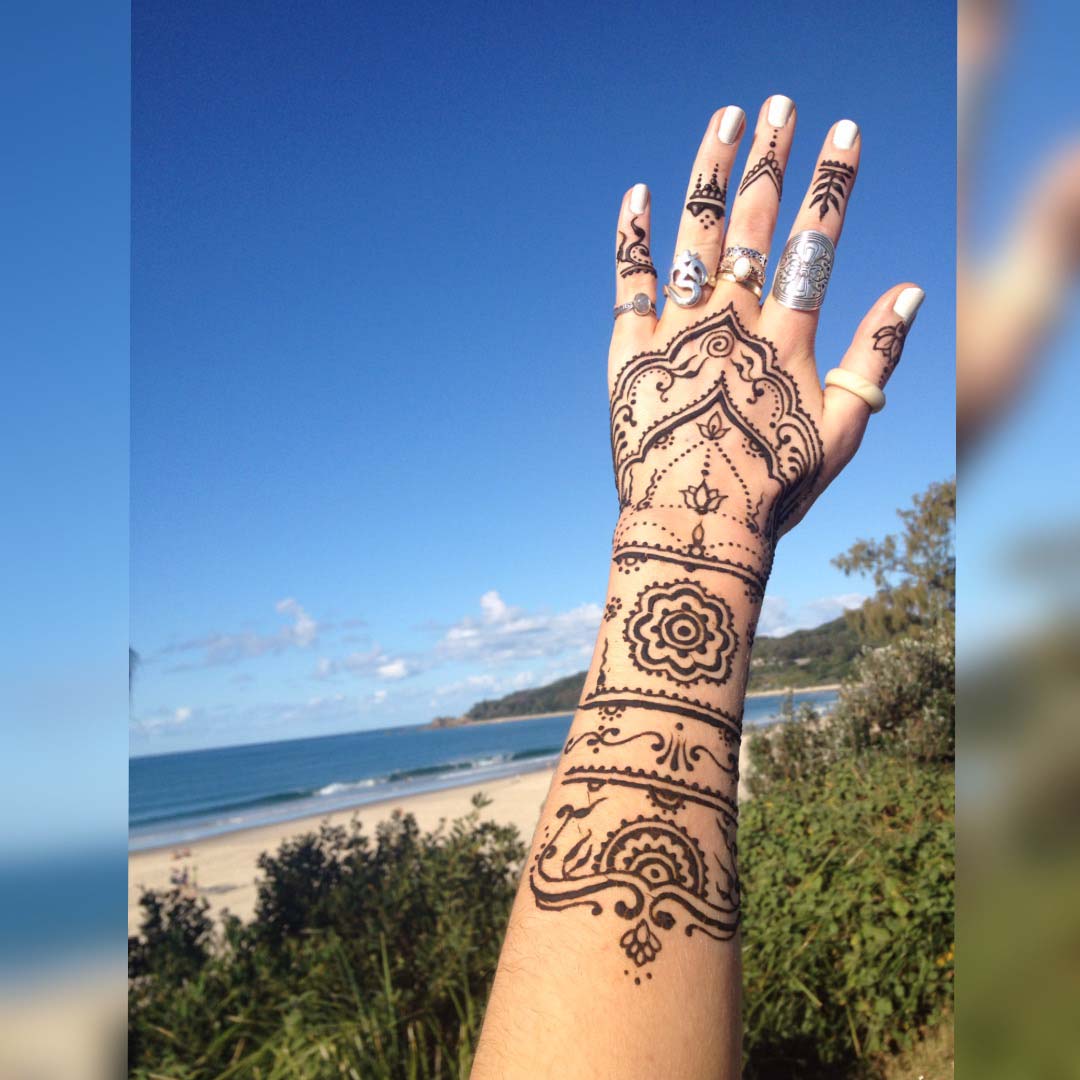 Thank you so much for your patience and skills at the wonderful Henna party for our family at Belongil beach. The wedding and the whole week was the best holiday ever for everyone. What a wonderful start it was to meet you and for you to have made everyone so relaxed and happy.
Genevieve, Lee Lani